Bloody Buddy Cup is so excited to collaborate with Body Love Basics and offer the best heating pad in town at an AMAZZZZING value when you bundle it in our Period Party Pack!
The Period Party Pack includes the Hot & Heavy Weighted Neck and Shoulder Wrap, Magnesium Mist and a pack of Bloody Buddy Menstrual cups, for only $78 while supplies last!
The Hot n Heavy on on your shoulders is like a big warm cozy hug when you're on your period. Placed over your abdomen and legs for some heat therapy on those cramps, and it won't go cold like your hot water bottle. Learn more about the Hot n Heavy below.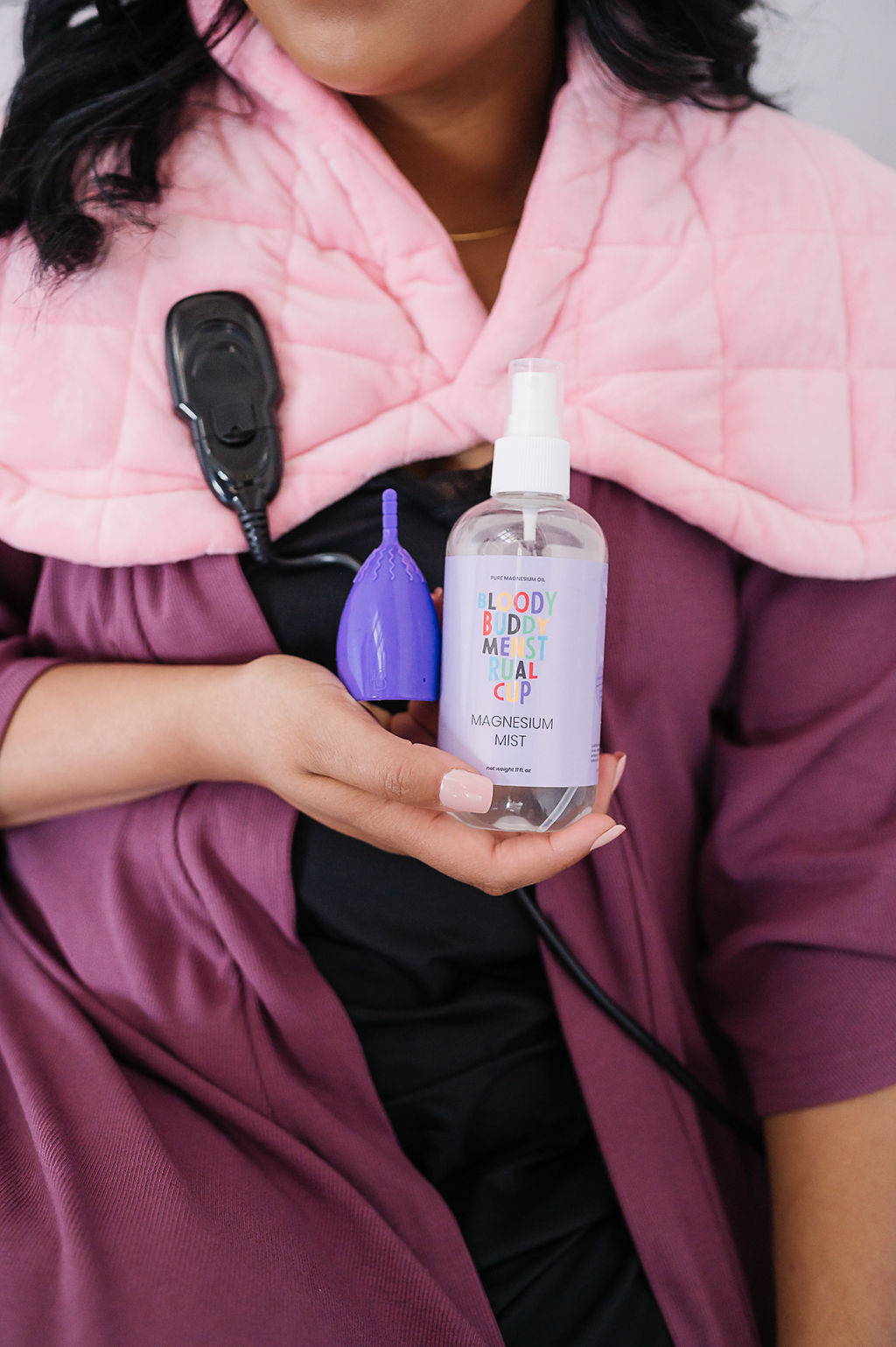 BodyLove Basics newest anxiety tool, the Hot & Heavy Neck and Shoulder Electric Weighted Wrap is ready to wrap you up in warmth. In sickness and in health, the Hot & Heavy has got your back.. neck and shoulders too!

In true BodyLove fashion, this hot pad is miles ahead of anything on the market. The debate rages on but in the battle of hot pads, size DOES matter, k? Bigger is better and we designed the biggest hot pad on the market.

If you feel anxious, allow the soft quilted wonderfully weighted fabric to alleviate anxiety and calm your restlessness.

Hot & Heavy is also here to soothe pain. Relieve your headaches, muscle soreness, stiffness, cramps and chronic pain with one click of a button. Just adjust the heat and timing setting to your liking, sit back, relax, and enjoy!

Give the gift of a warm cozy hug with the Hot & Heavy: perfect for adults, kids, parents, grandparents, but most importantly- YOU!
---