Bloody Buddy Cup Foaming Cleanser is a silicone safe cleanser. Choose from our light, flowery citrus signature scent, or fragrance-free. This is a great option for anyone looking to keep their cups and discs extra fresh throughout their period.
Bloody Buddy Cup's silicone friendly foaming cleanser was developed by an expert female chemist who specializes in clean ingredients and green chemistry. The result is a simple formula that's safe, effective, and available with a light citrus scent *or* fragrance-free.
We're excited to provide this option to everyone looking for a safe cleanser for their menstrual cups and discs.
Paraben Free

Sulfate Free

Mineral Oil free

Petroleum Free

Silicone Free

Vegan
Washing your menstrual cup with a cleanser isn't mandatory, but for those who do prefer to use more than water, our cleanser can't be beat!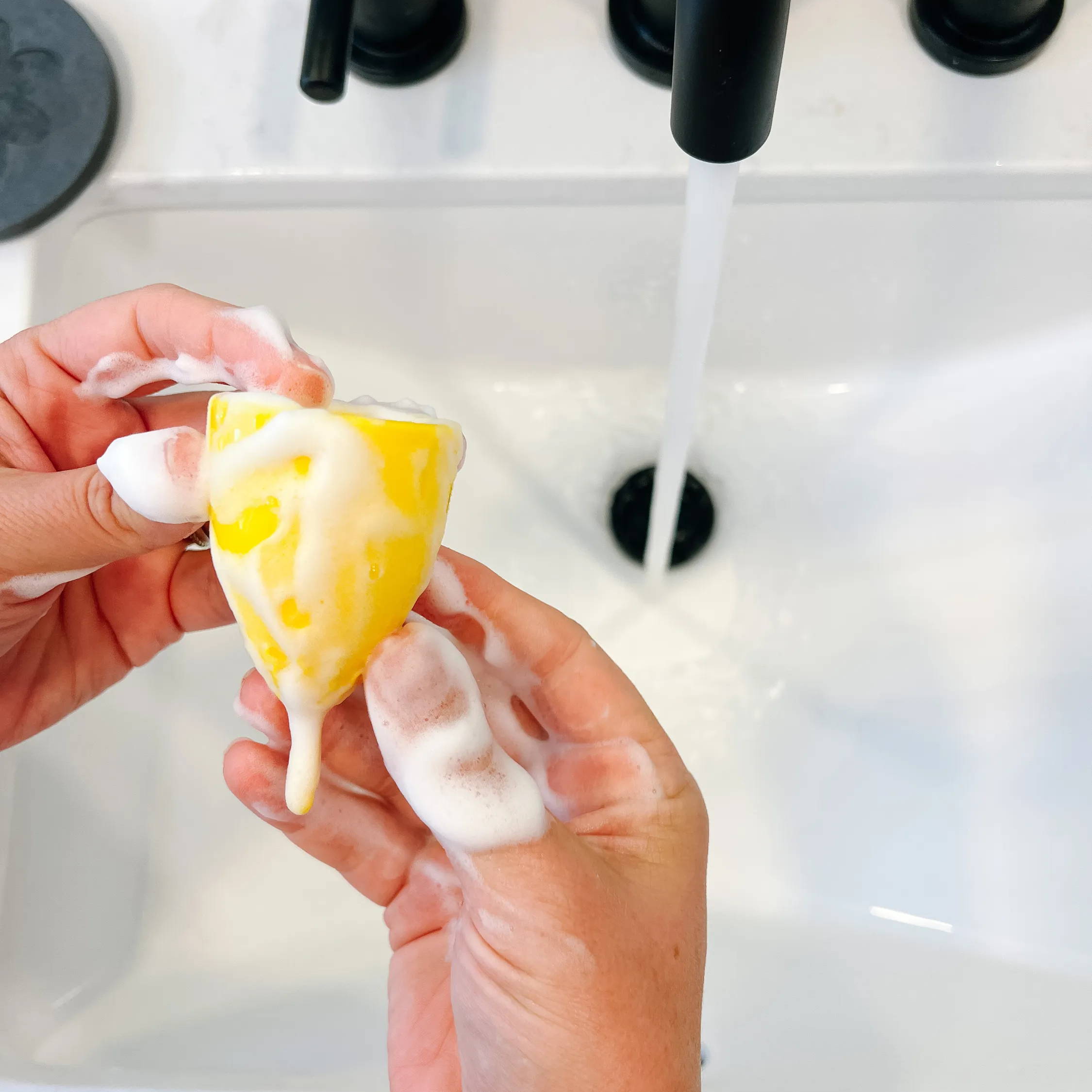 Using the Bloody Buddy Cup Cleanser
Give your cup a quick rinse

Add a pump of the Bloody Buddy Cup Foaming Cleanser

Thoroughly lather up your cup

Pay attention to the holes at the top of the cup (Pro tip! Fill your cup with water, cover the top with your hand, hold low in the sink and squeeze gently to clean out those holes)

Rinse thoroughly clean
All set!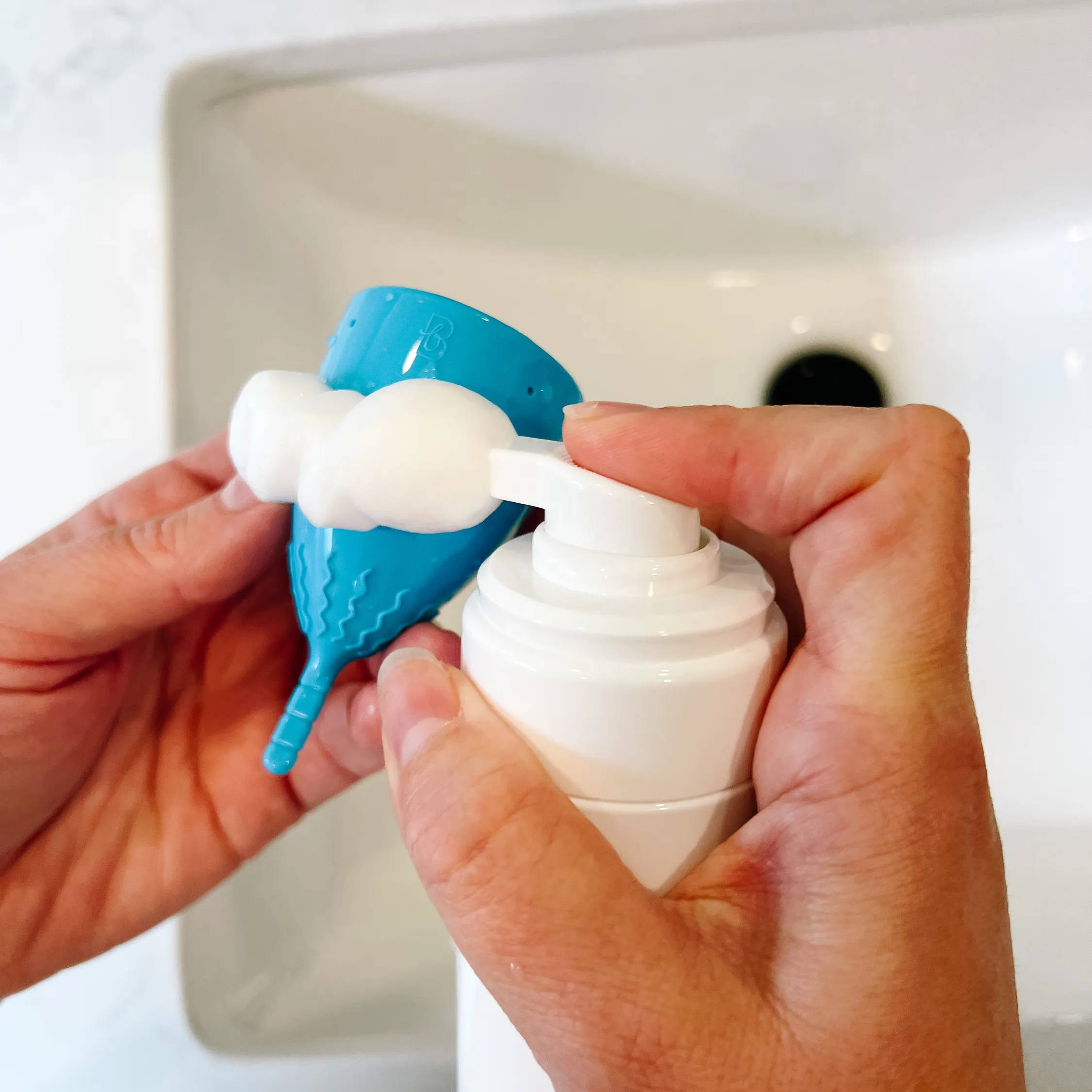 Main Ingredients
Water

Sodium Laurylglocoside Hydroxypropylsulfonate This mouthful of a word is

a natural alternative to sulfates. It's sugar based, biodegradable and helps cleanse gently.

Cocamidropropyl Betain is coconut derived, used as a surfactant and helps thicken the wash into foam making it spread easily over your cups and discs.
1% or less:
Benzyl Alcohol is naturally occurring occuring preservative that lengthens the shelf life of your wash. This isn't an ingredient you'd want to ingest or have in creams left on the skin as it could be irritating to sensitive skin, but in a product that gets completely rinsed off, it's safe and very body friendly.

Potassium Sorbate is a naturally occurring antimicrobial compound, see ya later microbes!

Propanediol is sustainably extracted from corn sugar and helps improve the shelf life of the wash.

Citric Acid helps with ph balance

Sorbitan Oleate Decylglucoside Crosspolymer is a safe emulsifier and cleanser